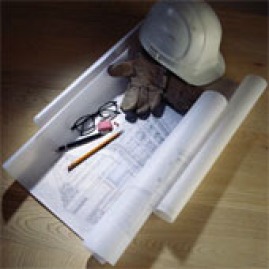 CRUCO, Inc. started its Earthwork and Underground Utilities Construction business in 2010. However, its personnel have been in the Earthwork and Utility business for over 20 years.

We know that high quality performance is essential for us to continue in this business and makes a difference into today's competitive construction environment.



So, we hired good people, invested in their training and mentoring that will provide them with the experience they will need to help us achieve our objectives.

Then we invested in good equipment and continued to maintain it or replaced it with new equipment to assure we are using the latest technologies in our field.





These efforts will result in an exceptional safety record, low workers compensation claims, and a reputation for outstanding high quality work. Our employees are very loyal which benefits our clients by having a very reliable, experienced and dependable work force to assure high quality and dependability on their projects.



We are committed to Safety.
·
Insured and Bonded
·
Utilizing Latest Technologies
We are Site Developers
·
Commercial
·
Industrial
·
Residential
·
Transportation



We effectively manage Division 2 to lessen the burden on the General Contractor.



Our attention to detail has saved our clients time & money.

On time and under budget is our mantra for every project.



Quick List of Services


·

Earthworks


·

Underground Utilities


·

Concrete


·

Asphalt Paving








---